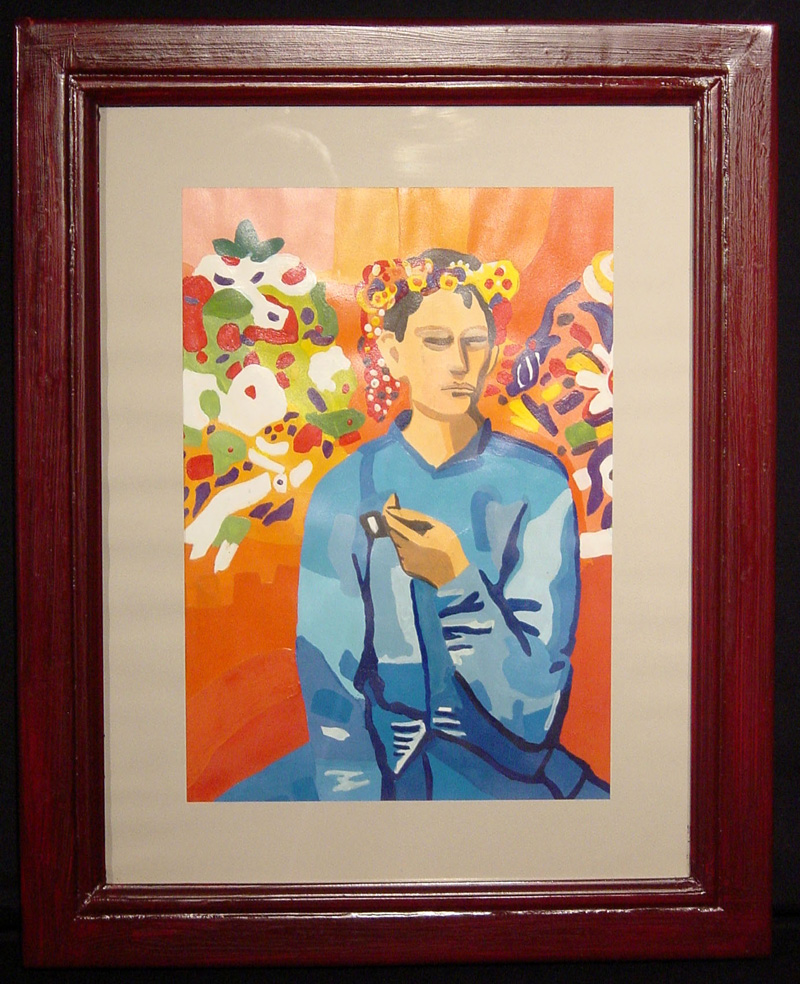 This is an original copy of Picasso's famous 1905 painting "Boy with a Pipe". The original recently made auction history by selling for $104 million. You can have this version painted by Bahram Rahimi Ghajar for a much smaller price. It was purchased from him in the 1990s when he was a graphic design student at the University of Tehran.
Image size: 10 1/2 x 14 1/2,
size of custom made frame with glass:18" x 22 1/2"
Was $185 #y7586
Sale Price $98.