Canna Red Stripe
Canna red stripe is a rare and very impressive and showy specimen, not only for its erect brilliant red blooms and its lush and shockingly beautiful burgundy red and green leaves, but also for its great stature. This canna easily grows to eight or nine feet in central Florida and other temperate zones. It may have a bit less height in cooler climates but it will still be a show stopper. The flowers are a bright red, leaning slightly toward the orange side of the spectrum. The leaves are large and bear the dark red stripes for which it was named.
#EJCRS001
$19.95 each
(Below) In this photo of the first bloom of spring, the plants have not yet reached their maximum height of 8 or 9 feet.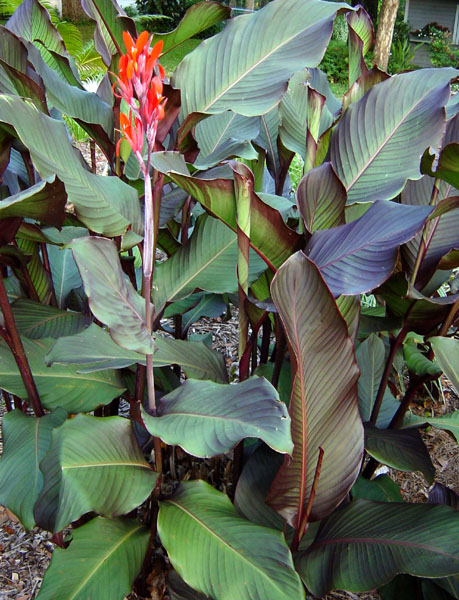 With the vivid contrasting leaf colors, it is easy to see how this canna came to be named Red Stripe.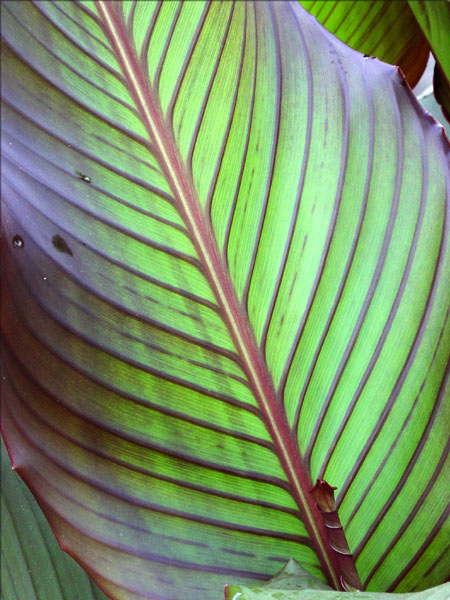 Home Page
Contact

Garden Plants
Cycads
Flowering Tropical Plants
Flowering Tropical Trees
Flowering Tropical Vines
Palm Trees
Succulents
Tropical Bamboo
Tropical Foliage Plants
Tropical Water Plants

Botanical Gardens
Palm Trees For Sale
Garden Articles
Creating Recycled Garden Art
Creating Garden Design Elements
Create a Garden Compost
About Garden Recycling
Responsible Lawn & Garden Watering
Frogs in the Rain
Mosquitoes
Nature's Maintenance Crew
Vanishing Bees

Garden Market
Garden Art for sale

Home Interior Design Market
Masks, etc.
Paintings
Antiques/Collectables
Vintage Etchings & Prints
Haitian Paintings
Collector Quality African Masks & Statues

Information
About Yanzum
FAQ (Policy Page)
Associates & Referrals





©MMIII - MMXIII All parts of this website are copyrighted and may not be used without written permission
EditRegion5