Bambusa textilis 'Kanapaha'
(Wong Chuk Bamboo or Royal Bamboo)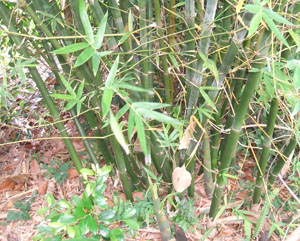 Bambusa textilis 'Kanapaha', common name: Wong Chuk Bamboo or Royal Bamboo (which is a literal translation of Wong Chuk) is a spectacular specimen named for the Kanapaha Botanical Gardens in Gainesville, Florida. I've seen this cultivar many times on visits to Gainesville over the years and it's always a real eye catcher. It's a tight clumper with erect growth, making it useful in creating a privacy screen or it can stand on its own as a beautiful specimen plant.
Maximum height: 50 ft.
Maximum culm diameter: 2 1/2"
Minimum temperature: 18°F.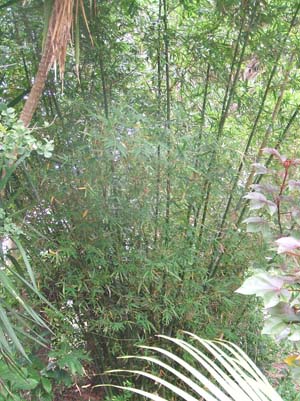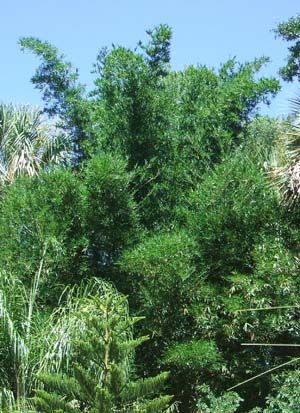 Back to Tropical Bamboo list from Bambusa textilis 'Kanapaha'